08 Jul

Ciabatta Baguette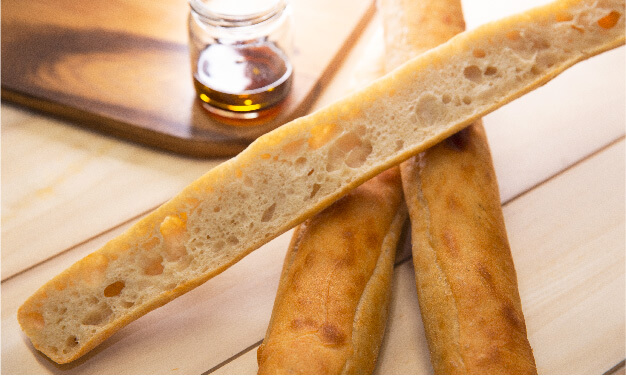 Enjoy the best of both worlds with the perfect marriage of rustic, moist interior of ciabatta and crusty exterior of baguette. This baguette pairs wonderfully with balsamic vinegar and olive oil or butter and jam.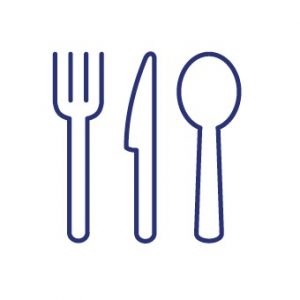 SERVING SIZE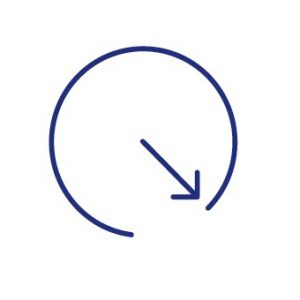 TIME REQUIRED
Preparation: 20 minutes
Baking: 15 minutes
Total waiting/resting: 4 hours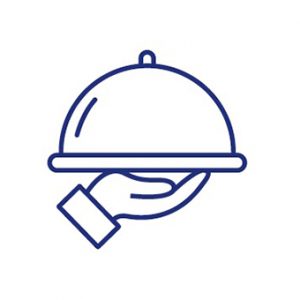 SERVING SUGGESTION
Bake for 4 to 5 minutes, allow it to cool and pair it with a side of olive oil dip or simply dipping into soups.
INGREDIENTS
| Dough | Quantity |
| --- | --- |
| Bread flour | 250g |
| Water | 183ml |
| Salt | 5g |
| SAF-INSTANT™ Red instant dry yeast | 1g |
| Olive Oil | 8ml |
PREPARE THE DOUGH
1. Place all the ingredients into the mixer except for the olive oil.
2. Mix the ingredients for 6 minutes on low speed and 2 minutes on high speed.
3. Add olive oil into the mixture and mix for 2 minutes on low speed.
4. Final dough temperature should be approximately 25˚C.
5. Place the dough into a bowl, cover and let it rest for 3 hours at room temperature of around 25˚C.
SHAPING
1. Fold the dough to create approximately 7mm in thickness and 30cm length.
2. Cover the dough lightly and let it rest for 1 hour at room temperature of around 25˚C.
BAKING
1. Preheat your oven at 250˚C.
2. Cut the dough with a knife at every 5cm interval to create a 30cm length and 5cm wide dough.
3. Place a bowl of water in the oven and bake the bread for 15 minutes at 250˚C.