08 Jul

Summer Olive Baguette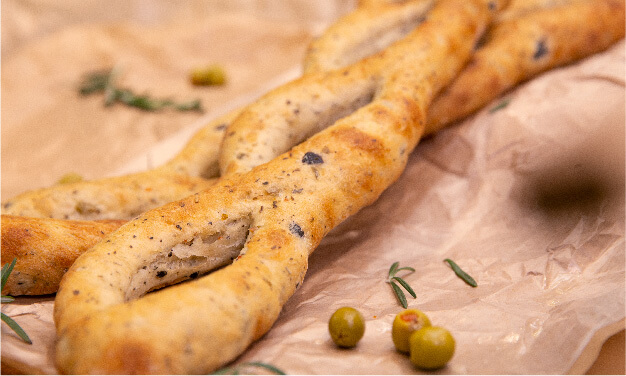 If you're an olive fan, this is a recipe not to be missed! This crusty, chewy and delicious bread is simple to make and versatile to suit all meals. Sliced it as a base for bruschetta or as an accompaniment to a cheese platter.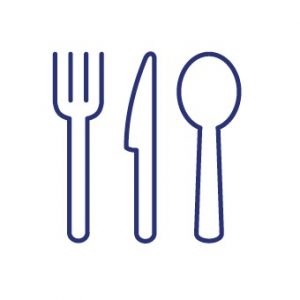 SERVING SIZE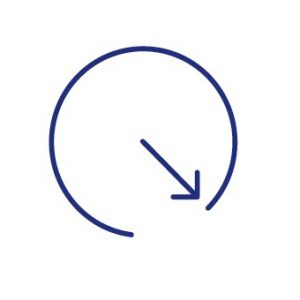 TIME REQUIRED
Preparation: 25 minutes
Baking: 16 minutes
Total waiting/resting: 3 hours 5 minutes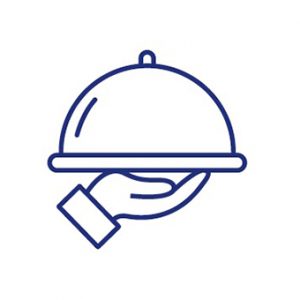 SERVING SUGGESTION
Great to dip into olive oil and balsamic vinegar or with cream cheese
INGREDIENTS
| Dough | Quantity |
| --- | --- |
| Bread flour | 250g |
| Water | 183ml |
| Salt | 5g |
| SAF-INSTANT™ Red instant dry yeast | 1g |
| Olives-Herbs | Quantity |
| --- | --- |
| Black and green olives | 50g |
| Basil | 2g |
| Thyme | 1g |
| Olive Oil | 2.5ml |
PRE-PREPARATION
1. Place the olives, herbs and olive oil in a bowl and mix together.
2. Keep the mixture chilled in the chiller till mixing.
PREPARE THE DOUGH
1. Place all the ingredients into the mixer except for the olives-herbs preparation.
2. Mix the ingredients for 6 minutes on low speed and 2 minutes on high speed.
3. Add olives-herbs into the mixture and mix for 2 minutes on low speed.
4. Final dough temperature should be approximately 25˚C.
5. Place the dough into a bowl, cover and let it rest for 2 hours at room temperature of around 25˚C.
SHAPING
1. Divide the dough equally into 2 pieces, approximately 300g each.
2. Pre-shape each piece of dough, cover and let it rest for 20 minutes.
3. Flatten the dough slightly and fold it to the shape of a baguette approximately 35cm in length.
4. Cover the dough lightly and let it rest for 45 minutes at room temperature of around 25˚C.
BAKING
1. Preheat your oven at 240˚C.
2. Make 4 notches in the dough using a dough cutter with equal spacing. Spread the dough to prevent it from sticking back together.
3. Place a bowl of water in the oven and bake the bread for 16 minutes at 240˚C.
4. Spray olive oil on top of the bread just after baking.