08 Jun

Garlic and tomato focaccia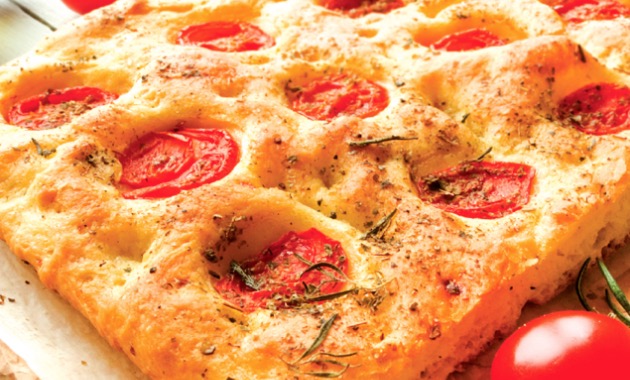 A classic Italian recipe to pair with your favorite soup, main course or as a flavourful base for gourmet sandwiches.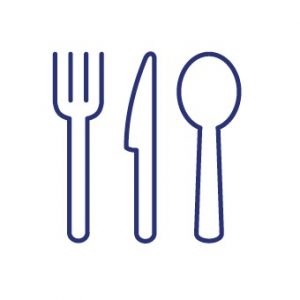 SERVING SIZE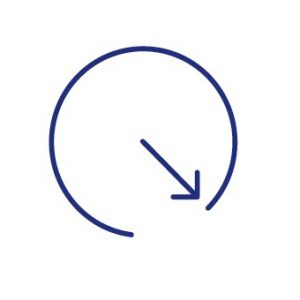 TIME REQUIRED
Preparation : 45mins
Cooking : 23mins
Total waiting/resting: 2h30mins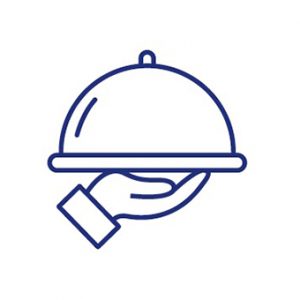 SERVING SUGGESTION
Serve the focaccia as a sandwich with salad leaves, cheese and cold cut meats to make it a hearty meal.
INGREDIENTS
| Item | Quantity |
| --- | --- |
| Bread flour | 500g |
| Water | 375ml |
| SAF-INSTANT™ yeast | 9g |
| Salt | 9g |
| Garlic chopped | 25g |
| Fresh cherry tomatoes, halved | 125g |
| Dried mixed herbs | 2.5g |
| Olive oil | 50g |
PREPARE THE DOUGH
1. Mix all the dry ingredients in a bowl. Add the remaining ingredients into the mixture. Mix 3 mins on low speed and 6 mins on high, until the dough is well-combined.
2. Place the dough on a baking tray lined with baking sheet.
3. First fermentation: Cover and rest the dough for 45 mins at room temperature of 26 – 30°C.
4. Stretch the dough and rest for another 45 mins.
SHAPING
1. Sprinkle some flour on the dough, and cut into smaller rectangular pieces of about 15cm by 20cm.
2. Final fermentation: Place the smaller pieces on a baking tray lined with baking sheet and let it rest for another 45 mins at room temperature of 26 – 30°C.
3. Brush dough with olive oil and plant tomatotes into each piece of dough.
BAKING
1. Preheat convection oven to 220°C. Bake the bread for approximately 23 mins, or until it turns golden brown.