19 Nov

Pretzel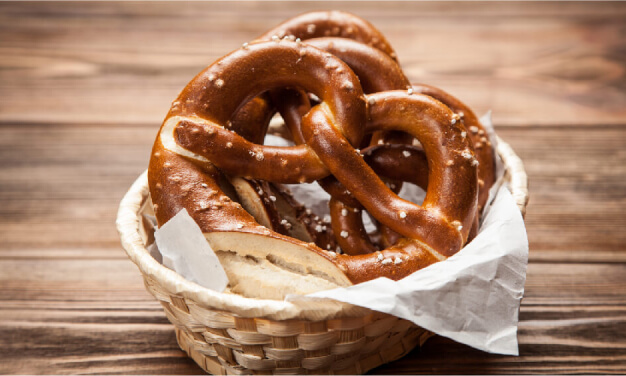 Soft, chewy in the middle and golden brown on the outside, pretzel was invented by an Italian monk as a reward to children who learn their prayers. The signature pretzel loop resembles the crossed arms of praying children. It also comes in varieties of hard, soft, salty and sweet flavours. A must have family recipe!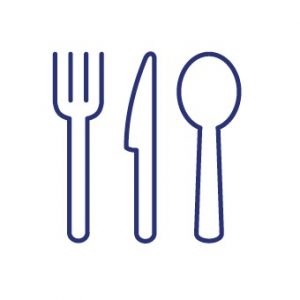 SERVING SIZE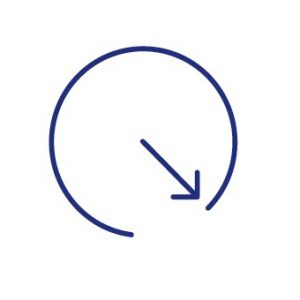 TIME REQUIRED
Preparation: 20 minutes
Baking: 18 minutes
Total waiting/resting:
90 minutes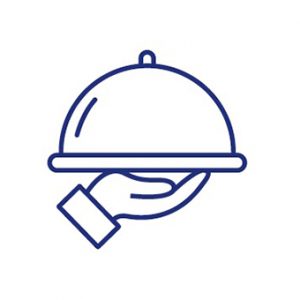 SERVING SUGGESTION
Top with salt, cinnamon sugar or dunk into your favourite dips
INGREDIENTS
| Dough | Quantity |
| --- | --- |
| Flour | 250g |
| Water | 145ml |
| Salt | 5g |
| SAF-INSTANT™ Red instant dry yeast | 4g |
| Margarine | 13g |
| Soda | Quantity |
| --- | --- |
| Water | 250ml |
| Baking soda | 10g |
PRE-PREPARATION
1. Place the soda in water and mix.
2. Set aside the mixture.
PREPARE THE DOUGH
1. Place all the ingredients into the mixer.
2. Mix the ingredients for 3 minutes on low speed and 5 minutes on high speed.
3. Final dough temperature should be approximately 25˚C.
4. Place the dough into a bowl, cover and let it rest for 30 minutes at around 25˚C.
SHAPING
1. Divide the dough into 3 pieces at approximately 140g each.
2. Flatten the dough with hands and fold into batard shape.
3. Cover the dough lightly and let it rest for 15 minutes at room temperature.
4. Roll out each dough into a rope with even diameter (The size will be dependent on how large you would the pretzels to be).
5. Take the ends of the dough and form a U-shape. Twist the ends, then bring them towards yourself and press the ends onto the bottom of the pretzel shape.
6. Cover the dough and let it rest for 30 – 45 minutes at around 32˚C.
7. Place the dough into the chiller for at least 30 minutes.
BAKING
1. With gloves, place the pretzels into the soda preparation.
2. Bake the bread for 18 minutes at 250˚C.